Plasma Physics
10.10.2016 - Gaseous Electronics Conference (GEC)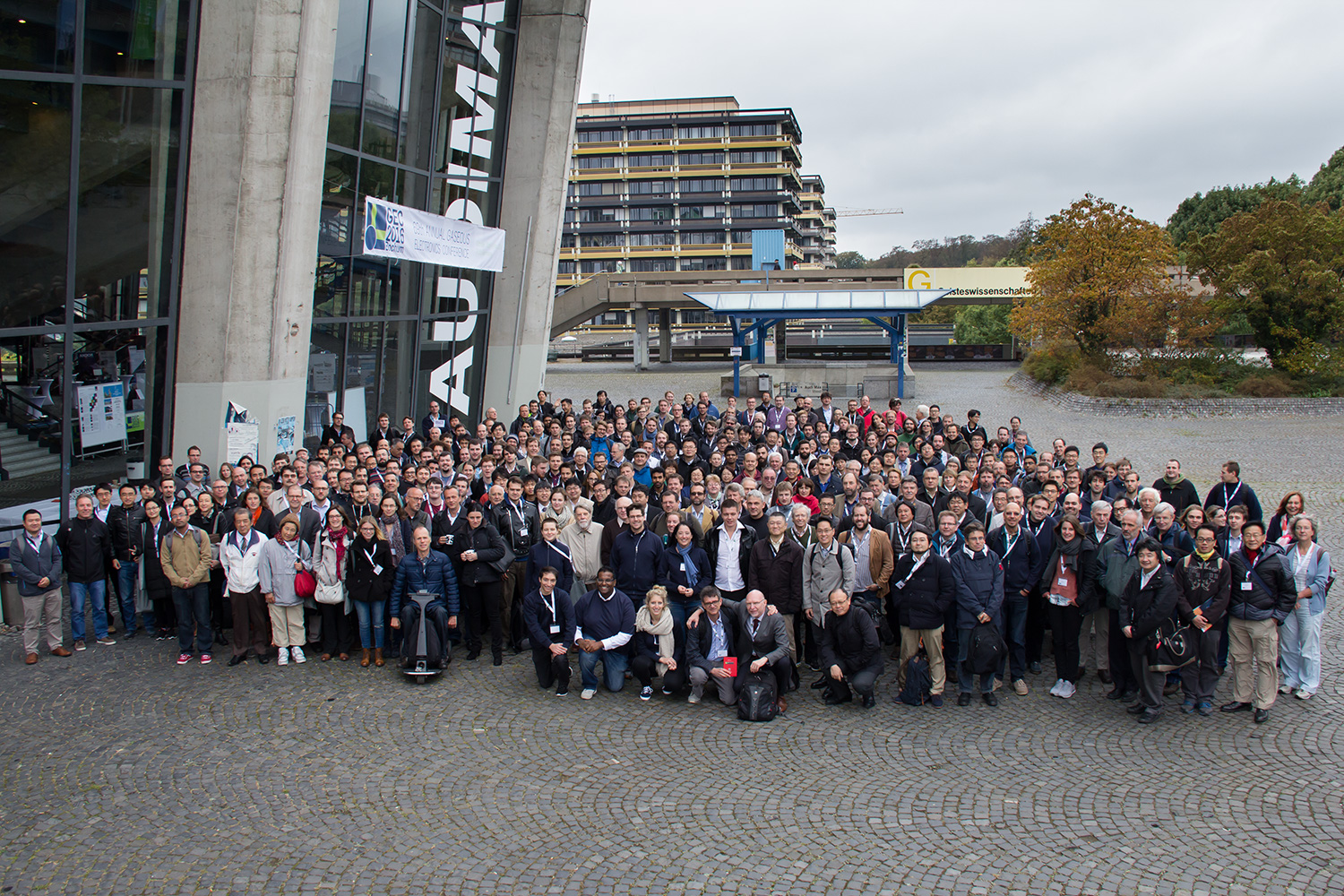 Sie ist eine der weltweit größten Plasma-Tagungen und wird normalerweise nur in Kongresszentren oder Hotels ausgerichtet. In Bochum gastiert die Gaseous Electronics Conference erstmals auf dem Campus einer Universität.

Etwa 450 internationale Teilnehmer erwarten die Veranstalter der diesjährigen Gaseous Electronics Conference, kurz GEC. Die 69. Auflage, die vom 10. bis zum 14. Oktober 2016 an der Ruhr-Universität Bochum (RUB) stattfindet, wird somit die voraussichtlich größte GEC aller Zeiten.

Die logistische und planerische Herausforderung umfasst zum Beispiel 64 eingeladene und 222 eingereichte Vorträge, 262 Posterbeiträge, ein Konferenzdinner in der Hattinger Henrichshütte, eine Show im Planetarium Bochum, Laborführungen an der RUB, ein Konzert im Audimax, ein Besuch des Botanischen Gartens und eine begleitende Industrieausstellung mit mehr als 20 Unternehmen.
Erst zum vierten Mal nicht in den USA

Veranstalter ist die American Physical Society (APS). Vor Ort organisiert wird die Tagung vom Research Department "Plasmas with Complex Interactions" der RUB, insbesondere von Prof. Dr. Uwe Czarnetzki und seinem Team.

"Erst zum vierten Mal in ihrer fast 70-jährigen Geschichte findet die Tagung nicht in den USA statt", erläutert Czarnetzki. "Und zum ersten Mal überhaupt ist der Tagungsort der Campus einer Universität. Wir sind stolz, dass wir die GEC nach Bochum geholt haben." Im vergangenen Jahr trafen sich die Experten für Plasmaphysik und -technik im Honolulu Convention Center auf Hawaii.
Plasmen sind ausgesprochen vielseitig

Inhaltlich geht es um sogenannte Niedertemperaturplasmen und die damit verbundene Atom- und Molekülphysik. Dabei handelt es sich um teilweise ionisierte – elektrisch geladene – Gase. Sie zeichnen sich durch eine hohe Leitfähigkeit aus. Außerdem weisen sie eine einzigartige Chemie und Wechselwirkung mit Oberflächen auf.

Ihre Anwendungen sind breit gestreut: Sie reichen von der Beleuchtung bis zur Krebsbehandlung. Mit Niedertemperaturplasmen lassen sich Oberflächen beschichten, aktivieren und reinigen, Gas-Laser und Halbleiterbauelemente herstellen oder medizinische Geräte desinfizieren. Auch in der Wundheilung werden sie eingesetzt.

Breit und gut aufgestellt: Plasmaforschung in Bochum

"Forschung und Entwicklung sind häufig interdisziplinär und umfassen vor allem Physik, Elektrotechnik, Chemie – und in jüngster Zeit auch Biologie und Medizin", so Uwe Czarnetzki. Entsprechend breit ist das Bochumer Research Department Plasmas with Complex Interactions aufgestellt.

"Die RUB ist seit langem eine der forschungsstärksten Universitäten weltweit auf dem Gebiet der Plasmaphysik und -technik und genießt daher einen exzellenten internationalen Ruf", sagt Czarnetzki. Im Forschungsschwerpunkt Plasma kooperieren Wissenschaftler verschiedener Fakultäten fachübergreifend: insgesamt 23 Lehrstühle und Forschergruppen mit über 300 Mitarbeiterinnen und Mitarbeitern aus Physik und Astronomie, Elektrotechnik, Chemie, Biologie und Maschinenbau.